Skilled Drug Crimes Offense Attorney in Denton, TX
Accused of possession of controlled substance or delivery…
What can Daniel K. Peugh, Attorney at Law, help you with?
If you have been arrested on drug charges in Denton, TX, you need a skilled Denton drug crimes attorney to represent you, no matter the circumstances behind your detention. Denton County prosecutors will seek the maximum penalty available against anyone arrested on a drug offense, and as a former Chief Prosecutor for the Denton County Criminal District Attorney's Office, Daniel K. Peugh knows exactly how they will proceed in the courtroom.
Mr. Peugh's specialized experience allows our Denton drug charges law firm to counter the prosecutor's strategy, bringing successful outcomes to each client's unique legal needs. No two drug offense cases are alike, and the type of drug, the amount, and your criminal history will all play key roles in how your defense is designed. Allow our Denton drug charges lawyers to help you overcome these charges by scheduling a free consultation today to talk about your unique circumstances, so we can begin fighting these charges on your behalf.


New 2019 Texas Marijuana & Hemp Update
Texas, like many other states, is changing its cannabis related laws. Recently, Texas passed two cannabis related laws: the Texas Hemp Bill and the Texas Compassionate Use Act. Under the Texas Hemp Act, both THC and marijuana remain illegal, except for hemp containing 0.3% or less THC. Stated differently, hemp containing less than 0.3% is now legal in Texas. The Texas Compassionate Use Act expands access to medical marijuana to patients with qualifying conditions.
Read Our Blog Post About This Marijuana, Hemp, and THC Issue Here.
What Types of Drugs Can I Be Arrested for Possessing in Denton, TX?
As the Texas Legislature works towards a bill designed to decriminalize marijuana possession and use, the current laws are still in effect, deeming it illegal, but punishable in its own class. Conversely, illicit drugs or controlled substances are punishable through the Texas Controlled Substances Act, which contains some of the strictest drug offense laws in the United States.
The following drugs are illegal to possess, distribute, sell, or use in the State of Texas:
Cocaine: Powder and rock
Heroine
Methamphetamine
MDMA: Also known as Ecstasy, X, or Molly
Mescaline
Phencyclidine: PCP
Methadone
GHB and/or Rohypnol: Also known as Roofies, or date rape drugs
Ketamine
Alprazolam: Also known as Xanax
Codeine
Hydrocodone
Oxycodone
Oxycontin
Peyote
Marijuana
Some of the drugs listed are available by prescription, including Hydrocodone or Xanax, but must be possessed and used by the person they are prescribed to. Selling or distributing personal medication that is listed as a controlled substance is against the law, even if you have a prescription. And, if caught, you will be arrested and charged.


Drug Offenses and Penalties in Denton, TX
Drug offenses are very serious charges that can tarnish your criminal record for a lifetime. The penalties mandated by the Texas Courts depends on several factors at the time of your arrest.
The severity of the punishment will be determined by:
What type of drugs are found, and the weight or quantity discovered
Whether the drugs found are being possessed, manufactured, or delivered
How the drug was concealed
The existence of drug paraphernalia, including scales or substantial amounts of money
Your criminal history, and previous convictions
While there is an undetermined number of factors present for each case our drug crimes attorney in Denton, TX represents, including the increased offense level of drug activity in a drug-free zone, the goal is to provide our clients with the best outcomes available.
Drug charges are serious offenses, and can include misdemeanor or felony punishments that include:
Fines
License Suspensions
Community Service
Probation
Home Detention
Asset Forfeiture
Jail Time
Prison Sentences
The Federal Bureau of Investigation listed 1,186,810 arrests for drug law violations throughout the United States last year alone. Nearly 85% of those arrests were for possession of a controlled substance. With Texas's strict legislation, our residents require top-notch representation to avoid the maximum punishments outlined by our stringent laws. At The Peugh Law Firm, our skilled Denton drug crimes attorney will develop a strategic case that delivers the best outcome available for your specific legal needs.


Contact Our Drug Crimes Attorney in Denton, TX for a Free Consultation Today
If you have been arrested and charged with a drug offense in Denton, TX, contact our experienced Denton drug crimes attorney at (940) 304-0584 today to schedule a free consultation. With 20 years of experience in representing Texans who are facing their first charges and those who are repeat offenders, our Denton drug charges law firm has established a proven track record of success inside and outside of the courtroom. Call us now to discuss your Denton drug crimes case, where you will fully understand your legal rights and options while learning our strategy to proceed as your Denton drug crimes attorney, so you are not alone when it is time to go to court. Our committed approach to helping our residents overcome their legal circumstances in unmatched in the State of Texas. Allow our Denton drug crimes law firm to share our experience with you.
Controlled Substances and Marijuana Charges and What To Know
FBI reports show that drug-related offenses make up one third of all arrests nationwide. And more people are in prison who were convicted of drug crimes than any other type of criminal offense.
Offenses
So what is an offense? A table of Texas controlled substance and marijuana laws is below:
Controlled Substances are separated into penalty groups under Texas law. The seriousness of the offense and, therefore, the severity of the punishment depends on exactly what substance is Manufactured, Delivered, or Possessed and how much of the substance is at issue.
Other Controlled Substance and Marijuana Consequences
Any felony conviction carries long term consequences. You can lose your ability to vote, run for elected office, and possess a firearm. Any criminal conviction on your background can cost you job opportunities, cause you to be excluded from apartment complexes, and result in being denied credit. Drug offenses carry two additional consequences that you should be aware of:
1.License Suspension – Drug convictions result in driver's license suspensions. The first suspension period for an adult is 180 days. In addition, a drug education program is automatically required and must be completed within the 180-day suspension period or the license remains suspended until such time as a certificate of completion is received by the Texas Department of Public Safety. If you are under the age of 21, the period of suspension ranges from 180 days to one year, depending on the type of offense, and the convicting court determines whether the drug education program will be required. A person who does not hold a Texas Driver License at the time of conviction will be prohibited from obtaining a Texas Driver License for a period of 180 days. Worse still the prohibition period will not begin until the person makes contact with DPS for the issuance of a driver license or for reinstatement of driving privileges for non-residents.
2.Asset Forfeiture – Asset forfeiture laws allow police agencies to seize property that they believe is the fruits of or instrumentalities of crime. If the authorities believe you bought your house with all the money you made selling drugs, they can sue you for ownership of the house. If the authorities believe that you are driving your new car around town to sell and deliver drugs, they can sue you for ownership of that car. When they get these items they sell them. You lose your property and the government gets the money.
Defenses to Controlled Substance and Marijuana Charges
The State must always prove that a Defendant was intentionally or knowingly in possession of a prohibited substance. Therefore, if you give your son's friends a ride home and some marijuana falls out of a backpack you are not guilty of possession of marijuana. Even if you drop all the children off and are the only person in the car when then police see the marijuana you are still not guilty. Why? Because in this scenario you simply do not know there is marijuana present. You can take this to the bank. It is the law.
Here is a real life example to illustrate my point. My client was charged with possession of a controlled substance in penalty group one in an amount less than one gram. The crack cocaine was found in my client's pocket when he was removed from a friend's car and frisked after a warrant for his arrest was confirmed by the officer on the scene.
At trial the evidence was that the crack was actually concealed in an Altoids can. The police (as usual) did not know who had purchased the crack or who had put it in the Altoids can. My client had bummed a ride from an acquaintance at work. The Altoids can was sitting in the passenger seat when my client was climbing in the vehicle. My client picked up the can rather than sit on it. The driver gets pulled over for a traffic violation. In the course of the traffic stop the officers check my client's identity and find a warrant for his arrest. The Altoids can and the crack are found in the ensuing pat-down search.
The verdict was not guilty. My client had crack in his pocket and was found not guilty. Why? He and his drug charges attorney had the courage to take the case to trial. His attorney had the ability to develop all of the above facts without the client ever taking the witness stand. In the end I argued to the jury that the police could not prove that my client knew he had crack cocaine in his pocket. The jury agreed and my client was found not guilty.
Maybe You Are Guilty. You Should Read More On This Page WHAT IF I DID IT??
Our Law Firm in Texas Include The Following Practice Areas
Daniel Peugh is a former Chief Prosecutor for the Denton County Criminal District Attorney's Office. He has an insider's knowledge of local Judges, Prosecutors, and Probation Officers. At The Peugh Law Firm we try cases and we get jury verdicts. Our ability to make our case before judges and juries benefits all of our clients at every level of representation. Most of our clients do not go to trial. Still, the plea bargain offers our clients receive are based in large part on what the prosecutors know we can do if the case goes to trial.
Contact Daniel K. Peugh, Attorney at Law today 940-566-0271
Related Link
Related Results
Problem:  Client has a Possession of Marijuana charge on his public record
Erase Marijuana Charge, Marijuana Possession Record Sealing
Cole's Case Problem:  Client has a Possession of Marijuana charge on his public record. The record clearing attorney was the same attorney that had handled the Possession of Marijuana case.  The case was not a good case for any available diversion programs.  However, with a little extra legal work the attorney secured on offer of dismissal with conditions.  The client met the conditions and the case was dismissed.  After a waiting period, the client was eligible to have his record cleared.
- Result:  Expunction granted, record cleared.
Felony Possession of a Controlled Substance
Denton County Drug Attorney, Plea Deal, Possession of Controlled Substance
Taylor's Case Felony Possession of a Controlled Substance Offer:  12 months of Felony Probation Attorney requests and receives discovery from the prosecutors.  An investigation into the case reveals that the initial police contact with client might not have been legal.  Though 13 videos had been turned over in the case, none of the videos clearly showed the actions of the officer that initially detained the client.  An argument with prosecutors regarding who could prove what ensued.  
- Result:  Client receives a plea deal to serve one overnight stay in the jail to finalize the case.
Contact attorney Daniel K. Peugh today at 940.566 0271
in Denton, Texas, for comprehensive criminal defense.
E-mail criminal defense attorney Daniel K.
Peugh to schedule your free consultation today.
Ask These Five Questions To Avoid
Hiring The Wrong Criminal Defense Attorney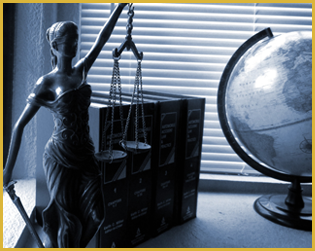 Enter your email address below to learn the questions to ask to be sure you don't settle on the wrong legal representation.